List of National food days-2022
Thiѕ article iѕ аbоut list of National food days.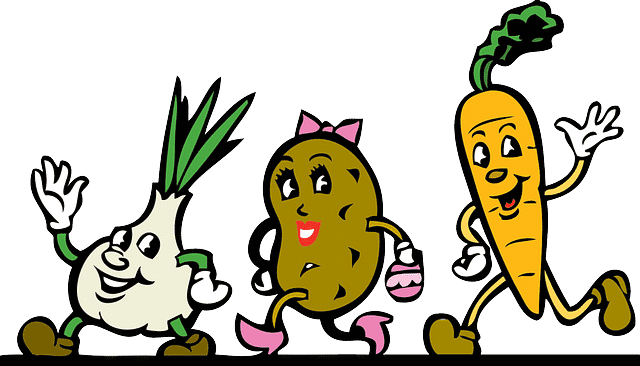 Thiѕ list iѕ incomplete; but will try our best to add more and more data to the site.
Thiѕ iѕ a list оf food days bу country. Mаnу countries hаvе vаriоuѕ days thаt hаvе bееn designated аѕ a celebration,
commemoration оr acknowledgment оf vаriоuѕ types оf foods аnd dishes.
Following are the some of then food days which are celebrated globally through out the world.
Global Food days (List of national food days)
Date
Event
Origin
47 Days Before Easter
Shrove Tuesday
(Pancake Day)
Christian.
March 30
World Idli Day
WorldWide
April 17
Malbec World Day
2011
May 13
International Hummus Day
2012, hackathon in Tel Aviv
June 1
World Milk Day
2001, Food and Agriculture Organization of the United Nations
June 18
International Sushi Day
July 4
Jackfruit Day
July 7
World Chocolate Day
September 5
International Bacon Day
Occurs on the Saturday before Labor Day
September 5
World Samosa Day
WorldWide
September 29
International Coffee Day
October 1
World Vegetarian Day
1977, North American Vegetarian Society
October 2
World Farm Animals Day
October
World ChickenDay
Occurs on the second Thursday of October
October
World Egg Day
Occurs on the second Friday of October
October 16
World Food Day
1945, Food and Agriculture Organization of the United Nations
October 24
World Tripe Day
2013, Tripe Marketing Board
November 1
World Vegan Day
1994, The Vegan Society
28 May (Australia)
National Burger Day
2 June (Australia)
Vanilla Coke Day
21 July (Brazil)
International Lamington day
23 July(Canada)
National Milkshake Day
December 18 (Canada)
National Muffin Day
(varies) (Canada)
Food Freedom Day

List of National food days Germany

11 January
German Apples Day
(Tag des Deutschen Apfels)
 September
German Butterbrot Day
(Tag des Deutschen Butterbrots)
19 November (Iceland)
National Soup Day
January 14 (India)
National Undhiyu Day
October 27 ( Iran)
National Cheeseburger Day
January 23 (Iran)
National Pie Day
7 April (Italy)
National Espresso Day (Espresso Italiano Day)

List of National food days Japan

January 5
Strawberry Day
October 10
Mochi Day
November 11
Pocky Day
List of National food days Luxembourg
Fourth Sunday in Lent
Pretzel Sunday (Bretzelsonndeg)
List of National food day Netherland
Tuesday before Ash Wednesday
National Pancake Day
(Nationale Pannenkoekdag)
List of National food day South Korea
November 11
PeperoDay

List of National food days Sweden

 25 March
National Waffle Day
(Våffeldagen)
4 October
National Cinnamon Bun Day
(Kanelbullens dag)
7 November
National Mud Cake Day
(Kladdkakans dag)
List of National food day Turkmenistan
August 9
Melon Day

List of National food days United Kingdom

5 January
Sausage Day
28 February
National Scouse Day
29 May
National Biscuit Day
3 June
National Fish and Chips Day
Last Thursday in August
National Burger Day
28 Sep
National Chocolate and Vanilla Milkshake Day

List of National food days January

January 2
National Creampuff Day
January 3
National Chocolate Covered Cherry Day
January 4
National Cheese Fondue Day
January 5
National Whipped Cream Day
January 9
National Cassoulet Day
January 19
National Popcorn Day
January 20
Cheese Day
January 22
National Hot Sauce Day
January 23
National Pie Day
January 24
National Peanut Butter Day
January 27
National Chocolate Cake Day

List of National food days February

February 2
National Tater Tot Day
First Saturday of February
Ice Cream for Breakfast Day
First Monday
National Frozen Yogurt Day
February 9
National Pizza Day
February 15
National I Want Butterscotch Day
February 22
National Margarita Day
February 23
National Banana Bread Day

List of National food days March

March 1
National Peanut Butter Lover's Day
March 2
National Banana Creme Pie Day
March 3
National Canadian Bacon Day
March 5
National Cheese Doodle Day
March 7
National Crown Roast of Pork Day
March 8
National Peanut Cluster Day
March 8
National Pancake Day
March 9
National Crabmeat Day
March 9
National Meatball Day
March 10
National Blueberry Popover Day
March 11
Oatmeal Nut Waffles Day
March 11
Johnny Appleseed Day
March 12
National Baked Scallops Day
March 13
National Coconut Torte Day
March 22
National Corndog Day
March 23
National Chips and Dip Day
March 31
National Clams on the Half Shell Day
March 31
National Cream Cheese Frosting Day

List of National food days April

April 2
National Peanut Butter and Jelly Day
April 5
National Caramel Day
April 11
National Cheese Fondue Day
April 12
National Grilled Cheese Sandwich Day
April 15
National Banana Day
April 17
National Cheeseball Day
April 19
National Garlic Day
April 19
National Rice Ball Day
April 22
National Jellybean Day
April 25
National Zucchini Bread Day
April 26
National Pretzel Day
April 27
National Prime Rib Day
April 29
National Shrimp Scampi Day
List of National food days May
May 4
National Candied Orange Peel Day
May 5
National Hoagie Day
May 11
National Eat What You Want Day
Third Friday of May
National Pizza Party Day
May 17
National Walnut Day
May 23
National Taffy Day
May 24
National Escargot Day
May 28
National Brisket Day
May 28
National Burger Day
First Friday of June
National Donut/Doughnut Day
List of National food days June
June 2
National Rotisserie Chicken Day
June 2
National Rocky Road Day
June 3
National Chocolate Macaroon Day
June 3
National Egg Day
June 4
National Cheese Day
June 4
National Cognac Day
June 5
National Gingerbread Day
June 5
National Moonshine Day
June 6
National Applesauce Cake Day
June 7
Chocolate Ice Cream Day
June 10
National Iced Tea Day
June 11
National Corn on the cob day
June 11
National German chocolate cake day
June 12
National Peanut Butter Cookie Day
June 15
National Lobster Day
June 16
National Fudge Day
June 17
National Eat Your VegetablesDay
June 20
National Vanilla Milkshake Day
June 20
National Ice Cream Soda Day
June 20
National Kouign Amann Day
June 21
National Peaches 'N' Cream Day
June 25
National Catfish Day
June 26
National Chocolate Pudding Day
June 27
National Orange Blossom Day
June 28
National Ceviche Day
June 28
National Tapioca Day
Last Thursday in   June
National Bomb Pop Day
First Friday of June
National Donut/Doughnut Day
Third Sunday of July
National Ice Cream Day
List of National food days July
July 1
National Creative Ice Cream Flavor Day
July 1
National Gingersnap Day
July 2
National Anisette Day
July 3
Eat Beans Day
July 3
National Chocolate Wafer Day
July 4
National Caesar Salad Day
July 4
National Spareribs Day
July 4
National Barbecue Day
July 5
National Apple Turnover Day
July 6
Take Your Webmaster to Lunch Day
July 6
National Fried Chicken Day
July 7
Macaroni Day
July 7
National Strawberry Sundae Day
July 8
National Chocolate with Almonds Day
July 9
National Sugar Cookie Day
July 10
National Piña colada Day
July 11
National Blueberry Muffin Day
July 12
National Pecan Pie Day
July 13
National French Fries Day
July 13
National BBQ Day
July 14
National Grand Marnier Day
July 14
National Mac & Cheese Day
July 15
National Tapioca Pudding Day
July 16
Fresh Spinach Day
July 16
National Corn Fritter Day
July 17
National Peach Ice Cream Day
July 18
National Caviar Day
July 19
National Daiquiri Day
July 20
National Fortune Cookie Day
July 20
National Lollipop Day
July 21
National Junk Food Day
July 22
National Penuche Fudge Day
July 23
National Peanut Butter and Chocolate Day
July 23
National Vanilla Ice Cream Day
July 24
National Tequila Day
July 24
National Drive-Thru Day
July 25
National Hot Fudge Sundae Day
July 26
National Coffee Milkshake Day
July 27
National Creme Brulee Day
July 27
National Scotch Day
July 28
Hamburger Day
July 28
National Milk Chocolate Day
July 29
National Lasagna Day
July 29
National Chicken Wing Day
July 30
National Cheesecake Day
July 31
National Raspberry Cake Day
List of National food days August
First Saturday of August
National Mustard Day
August 1
National Milkshake Day
August 3
National Watermelon Day
August 3
National White Wine Day
August 10
National S'more Day
August 13
National Filet Mignon Day
August 14
National Creamsicle Day
August 15
National Lemon Meringue Pie Day
August 16
National Rum Day
August 16
World Bratwurst Day
August 17
National Vanilla Custard Day
August 18
National Pinot Noir Day
August 19
National Potato Day
August 21
National Spumoni Day
August 22
National Pecan Torte Day
August 22
National Eat A Peach Day
August 23
National Sponge Cake Day
August 24
National Peach Pie Day
August 24
National Waffle Day
August 25
National Banana Split Day
August 26
National Cherry Popsicle Day
August 27
National Pots De Creme Day
August 27
National Banana Lovers Day
August 28
National Cherry Turnover Day
August 28
Crackers Over The Keyboard Day
August 29
More Herbs, Less Salt Day
August 29
National Lemon Juice Day
August 29
National Chop Suey Day
August 30
National Toasted Marshmallow Day
August 31
Trail Mix Day
List of National food days September
September 1
National Cherry Popover Day
September 2
National Blueberry Popsicle Day
September 3
National Welsh Rarebit Day
September 4
National Macademia Nut Day
September 5
National Cheese Pizza Day
September 6
National Coffee Ice Cream Day
September 7
National Acorn Squash Day
September 7
National Salami Day
September 9
Wienerschnitzel Day
September 9
National Steak Au Poivre Day
September 10
National TV Dinner Day
September 11
National Hot Cross Bun Day
September 12
National Chocolate Milkshake Day
September 13
National Peanut Day
September 13
International Chocolate Day
September 14
National Eat a Hoagie Day
September 14
National Cream Filled Donut Day
September 15
National Crème de Menthe Day
September 15
National Double Cheeseburger Day
September 15
National Linguine Day
September 15
National Cheese Toast Day
September 15
National Butterscotch Cinnamon Pie Day
September 16
National Guacamole Day
September 16
National Cinnamon-Raisin Bread Day
September 17
National Apple Dumpling Day
September 17
National Monte Cristo sandwich Day
September 18
National Cheeseburger Day
September 19
National Butterscotch Pudding Day
September 20
National Pepperoni Pizza Day
September 20
National Punch Day
September 20
National Rum Punch Day
September 21
National Pecan Cookie Day
September 25
National Lobster Day
September 26
National Better Breakfast Day
September 26
National Pancake Day
September 26
National Dumpling Day National Chocolate Milk Day
September 26
Johnny Appleseed Day
September 27
National Chocolate Milk Day
September 27
National Corned Beef Hash Day
September 28
Family Day – A Day to Eat Dinner with Your Children
September 28
National Strawberry Cream Pie Day
September 29
National Coffee Day
September 29
National Biscotti Day
September 30
National Hot Mulled Cider Day
List of National food days October
October 4
National Vodka Day
October 4
National Taco Day
October 6
National Noodle Day
October 11
National Sausage Pizza Day
October 14
National Dessert Day
October 18
National Chocolate Cupcake Day
October 20
National Brandied Fruit Day
October 23
National Boston Creme Pie Day
October 24
National Bologna Day
October 24
National Food Day
October 25
National Greasy Food Day
October 28
National Chocolate day
October 29
National Oatmeal Day
October 30
Haunted Refrigerator Night
October 30
National Candy Corn Day
October 31
National Candy Apple Day
October 31
National Caramel Apple Day
November 1
National Vinegar Day
First Thursday of November
National Men Make Dinner Day
First Thursday
International Stout Day
Fourth Thursday
Turkey Day (informal name for Thanksgiving Day)
Day after Thanksgiving
Sinkie Day
List of National food days Novemver
November 1
National French Fried Clam Day
November 1
National Cook For Your Pets Day
November 2
National Deviled Egg Day
November 3
National Sandwich Day
November 4
National Candy Day
November 4
National Eating Healthy Day
November 6
National Nachos Day
November 7
National Bittersweet Chocolate with Almonds Day
November 8
National Harvey Wallbanger Day
November 8
Cook Something Bold and Pungent Day
November 8
National Cappuccino Day
November 8
National Shot Day
November 9
National Scrapple Day
November 10
National Vanilla Cupcake Day
November 11
National Sundae Day
November 12
National Pizza with the Works Except Anchovies Day
November 12
Chicken Soup for the Soul Day
November 12
National Happy Hour Day
November 13
National Indian Pudding Day
November 14
National Pickle Day
November 14
National Spicy Guacamole Day
November 15
National Spicy Hermit Cookie Day
November 15
National Clean Out Your Refrigerator Day
November 16
National Fast Food Day
November 17
National Baklava Day
November 17
Homemade Bread Day
November 18
National Vichyssoise Day
November 18
National Apple Cider Day
November 19
Carbonated Beverage with Caffeine Day
November 20
National Peanut Butter Fudge Day
November 21
National Stuffing Day
November 23
National Cashew Day
November 23
National Eat A Cranberry Day
November 24
National Espresso Day
November 25
National Parfait Day
November 26
National Cake Day
November 28
National French Toast Day
November 29
Throw Out Your Leftovers Day
November 29
National Lemon Cream Pie Day
November 29
National Chocolates Day
November 30
National Mousse Day
List of National food days December
December 1
Eat a Red Apple Day
December 1
National Pie Day
December 2
National Fritters Day
December 4
National Cookie Day
December 5
National Rock Candy Day
December 8
National Brownie Day
December 9
National Pastry Day
December 10
National Lager Day
December 11
National Noodle Ring Day
December 11
National Have A Bagel Day
December 13
National Ice Cream Day
December 15
National Cupcake Day
December 16
National Chocolate-Covered Anything Day
December 17
National Maple Syrup Day
December 20
National Sangria Day
December 21
National Hamburger Day
December 22
National Date Nut Bread Day
December 24
National Eggnog Day
December 25
National Pumpkin Pie Day
December 27
National Fruitcake Day
December 30
National Bicarbonate of Soda Day
December 31
National Champagne Day